My role is to provide encouragement, information, resources and space for you to explore your health and wellbeing. Together we will look at your physiology and move through your individual experiences. We will examine your thoughts and see how they influence your habits and actions.
My support will help you slow down, gather information and trust your internal knowledge. These are the ingredients needed to restore and maintain vitality.
With an open heart, I wish you all the best this world has to offer.
The restorative experience of being cared for and resting is quite powerful. It allows the body to release and restore its natural rhythm. Crainosacral therapy is a very gentle hands on approach that feels delicious and opens up challenges for inner healing. This nourishing experience often becomes one of my patients' favorite offerings.
Somatic Mindfulness Based Therapy
When you are able to be with your internal experience, it draws us a roadmap home.
– Dr. Raina Lasse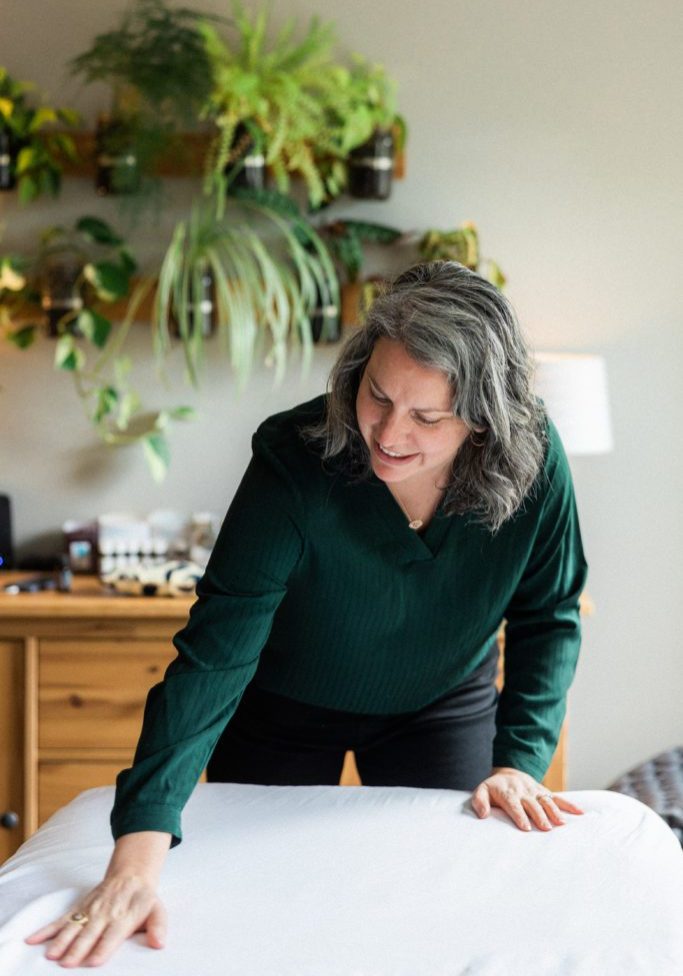 Patient Testimonials
Dr. Raina Lasse is first and foremost a lovely human being. Kind. Loving. And giving. She is also the best doctor I have ever seen. I have never known a more thoughtful, thorough, insightful, and knowledgeable physician. She listens. She truly sees you. You cannot find better care. Dr. Lasse helped me overcome PTSD, a thyroid disorder, gastrointestinal issues, and (currently) a fertility issue. Absolutely superb. I recommend her to all of my family, friends, acquaintances, and strangers--I can't help but spread the word regarding how amazing this woman is!
Lauren
My experiences with Dr. Lasse have been and continue to be enlightening, inspiring, informative, and fruitful!  She has a stunning academic mind for health and dietary studies, theories and practices but seems equally balanced in intuitive healing methods.  Most importantly, she listens!  I've seen a few doctors, naturopaths, woo-woo healers, etc. around the country and can honestly say Dr. Lasse listens better and hears more than anyone I've met with.  Many times she's taught me by simply repeating something I've said aloud when talking about my situation.  Many health professionals have treated me as though they know my body better than I do- they come up with hasty one-size-fits-all solutions and shuttle me out to pay the bill before I know what has happened.  Dr. Lasse excels in gaining a full and detailed picture of my life as a whole, in giving me observations and ideas from her perspective and background, and then evaluating the best path for US to take moving toward specific goals.  I feel that she's invested and that we're working together as a team.  I leave every visit in a better mindset than I arrived, as she is great at reassuring me that I am right where I need to be in my ongoing path of wellness.  Her follow-ups, printouts, and accessibility make me feel cared-for even outside of the office visits.  I'd recommend seeing Dr. Lasse to anyone and everyone!
Christina